Community College Collaboration (C3)
C3 is a transfer experience that begins at community college and ends with a lifelong community at NC State.
Welcome to C3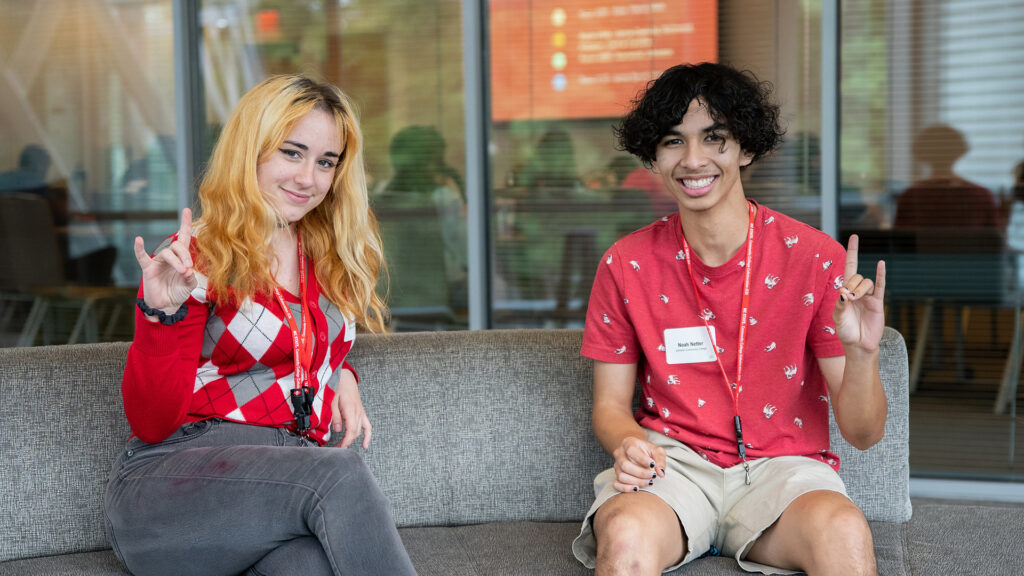 As a land-grant institution, NC State is built to serve all North Carolinians. C3 provides an affordable pathway to a degree and a Wolfpack family to support your journey every step of the way.
The transfer pathway begins at one of our partner community colleges, continues through NC State, and ends with a community of students that are career-ready upon graduation.
Our C3 Community
Our C3 students embody perfectly the NC State Think and Do motto. Our thinkers and doers bring a wide variety of experiences to our program. We are:
Traditional students applying straight from high school
Non-traditional students returning to school with years of life experience
International students
First-generation students
Military-connected students
Students from underserved rural communities
Can you see yourself in C3? You don't need to meet all of those criteria, but the students who are the best fit for our community and benefit the most from C3 resources often fall into one or more of those categories.
Am I a fit for C3?
Students interested in the C3 program at NC State should meet the following minimum eligibility requirements:
Why Choose C3
C3 is a program that aims to not only make higher education more accessible, but to elevate your transfer experience through academic, social, and financial support. To join C3 is to become part of our Pack family! To do this, we provide the following tools and activities to ensure success on your college journey.
Academic
Advising
Online
Planning Tools
Networking Opportunities
Programs &
Events
Guaranteed
Admission

Students posing with mister wolf during a 2021 bump set spike event.
These are just a few of the ways we #ThinkAndDoC3. Want to see more of C3's events? Check out our social media to see highlights of campus life, stay updated on our next events, and read our best tips for transfer students.